Pictures taken on Tuesday 3-21-2006 the second day of spring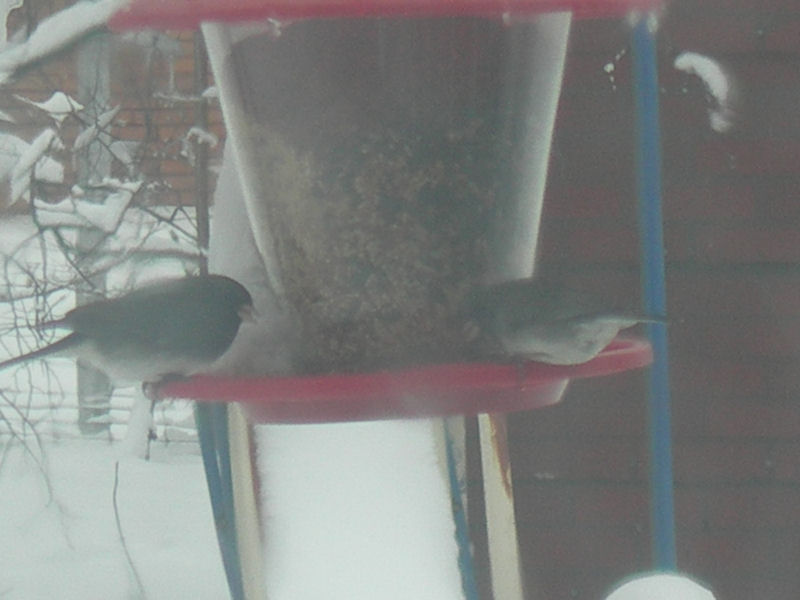 A few birds did find the bird feeder. Even one of our cardinals though the picture of her didn't turn out.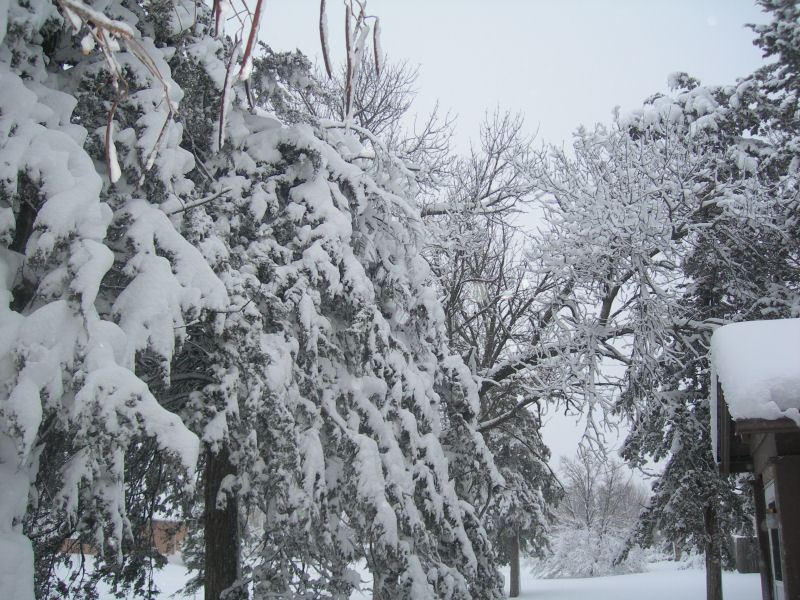 Lots of snow sticking to the trees in the front.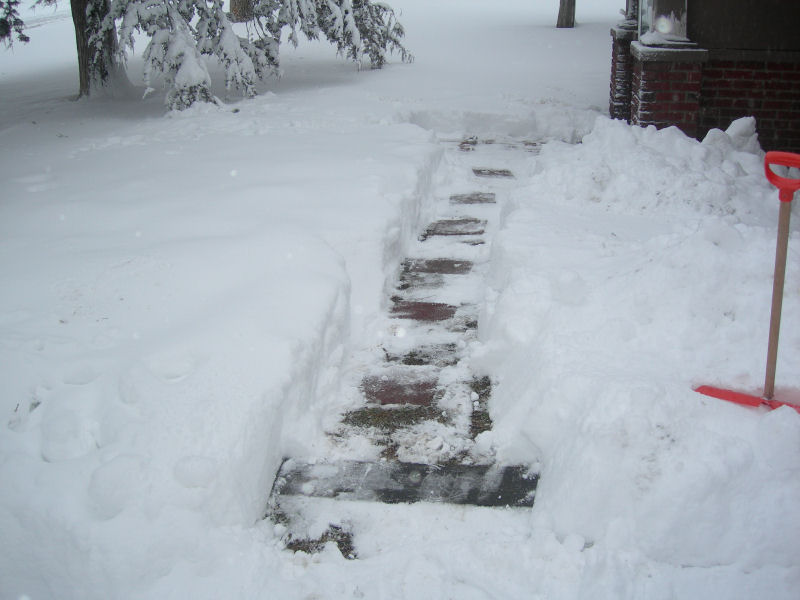 Our front walk. The bright white dots are snowflakes in midair that the flash caught.
Just a little over 10 inches in the front yard.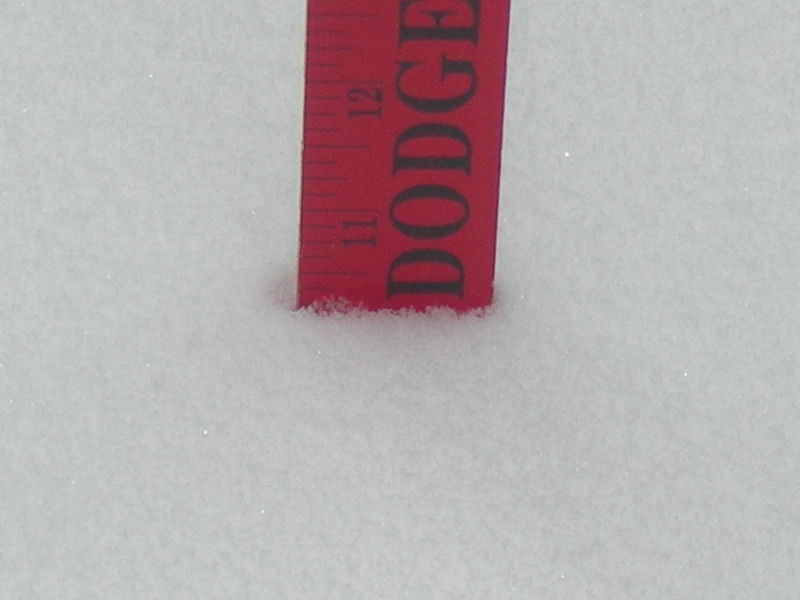 A close-up of the above yardstick.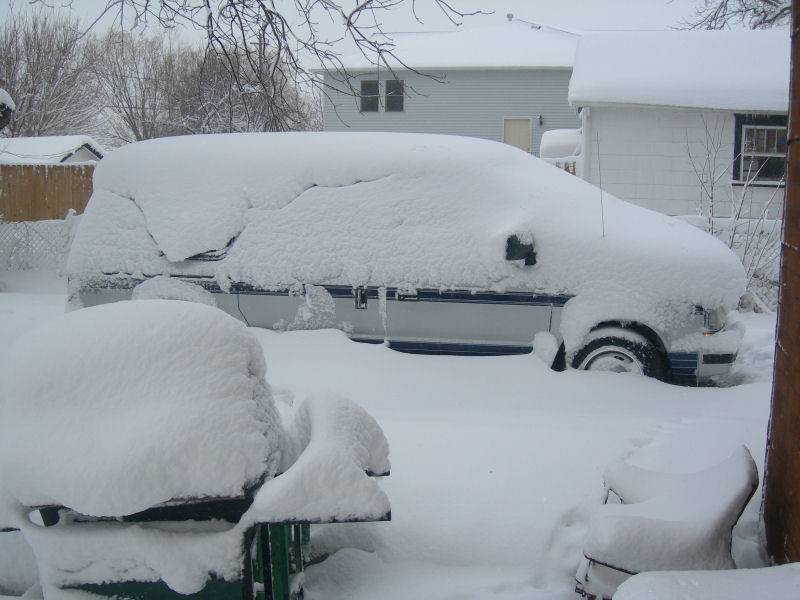 The van buried under all of that snow.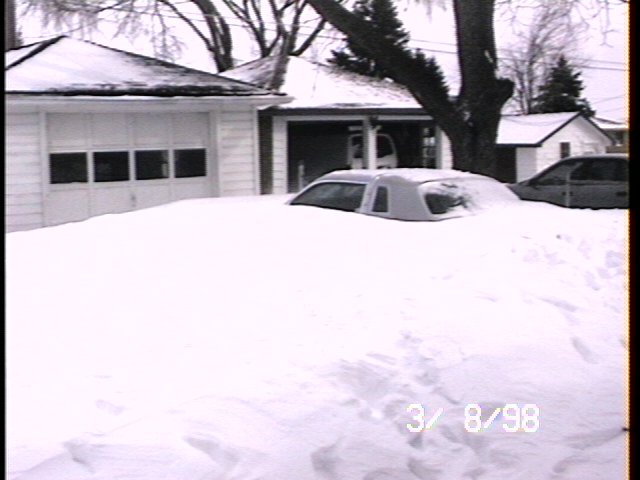 A picture from a few years back. Kind of makes this storm not look so bad.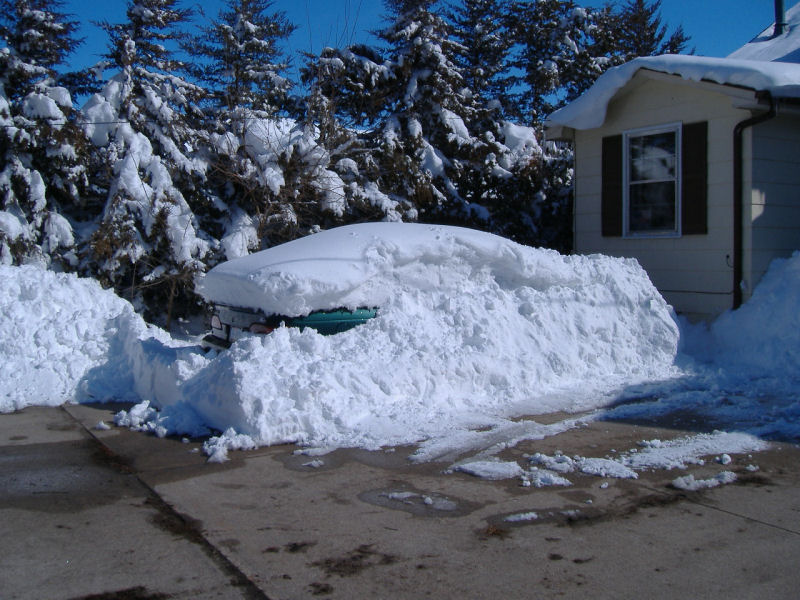 From O'Neill Nebraska. They got over 20 inches. The SHO was buried.