Geoffrey's Knee Surgery 03-02-06
Large pictures ahead. Expect a 4-5 minute download at 56k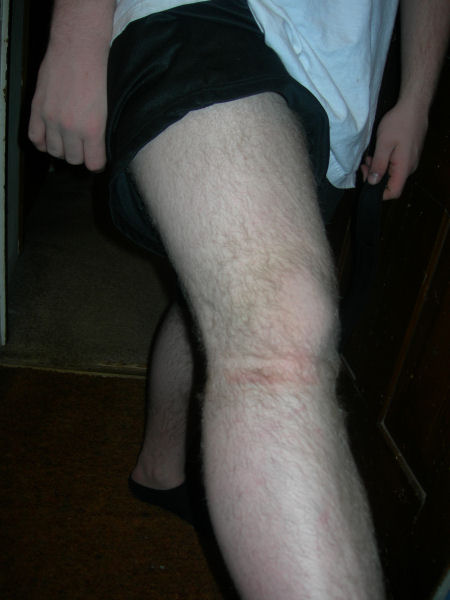 G's knee before they cut on it.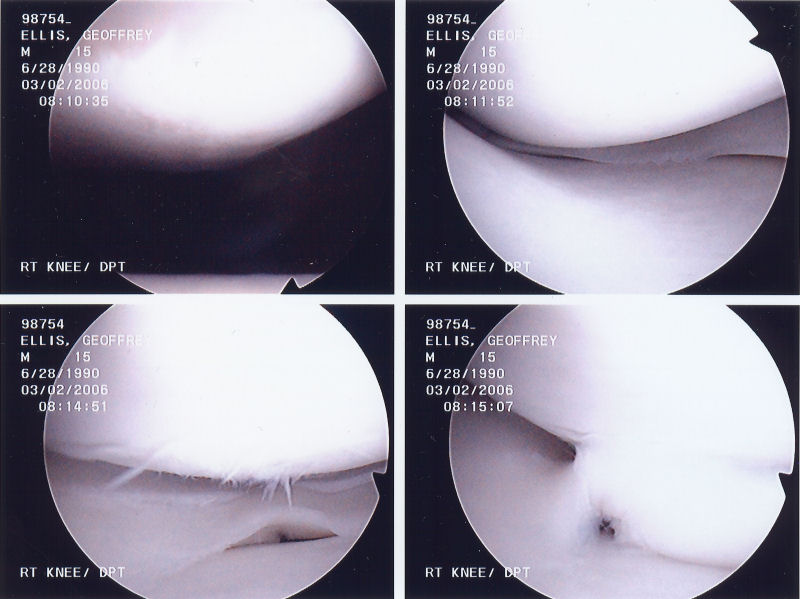 Inside the knee before anything was done.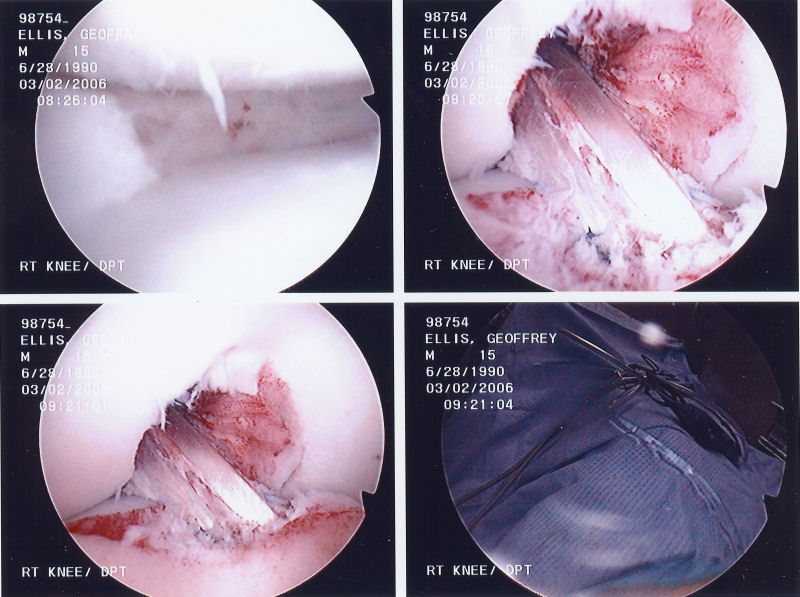 After surgery showing where the cartilage was trimmed and the ACL repair.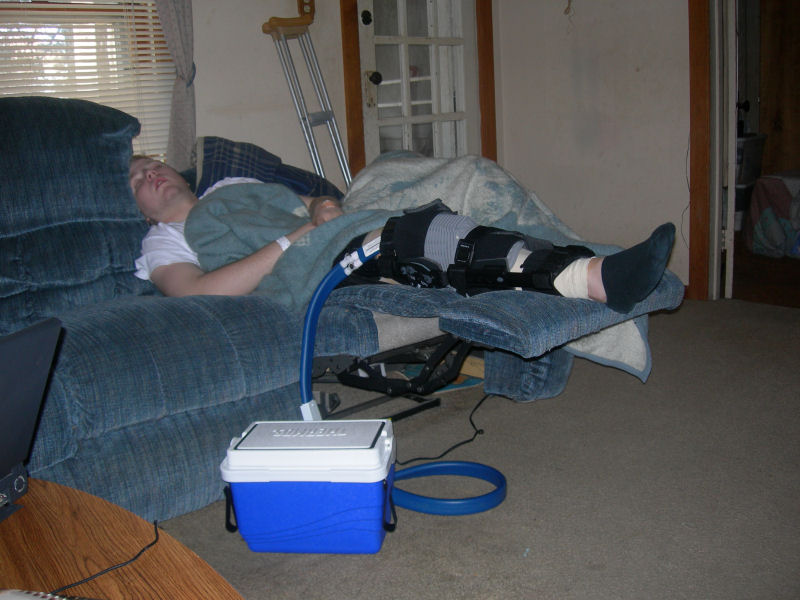 Geoffrey at home a few hours after surgery. The cooler has a pump in it that pumps ice water through a pad wrapped around his knee.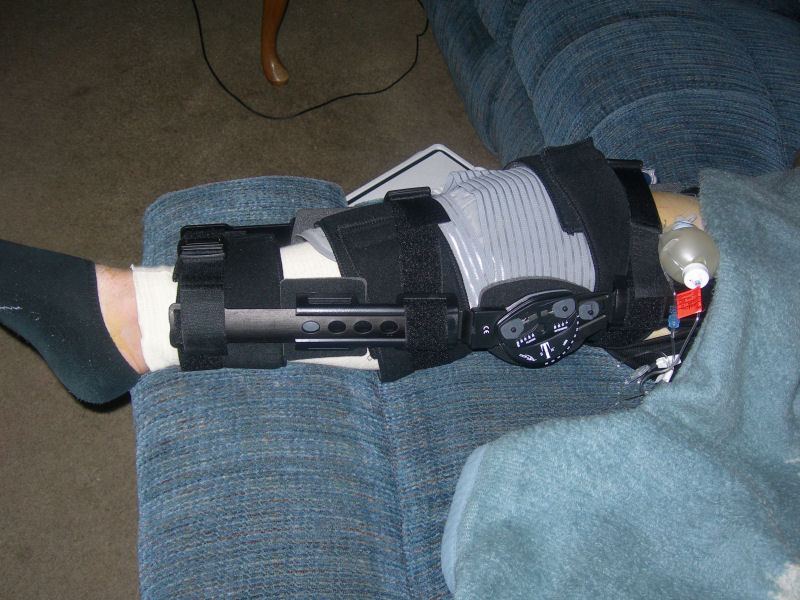 Close-up of the brace. The round ball is filled with pain medicine that is delivered though a catheter directly through the incision.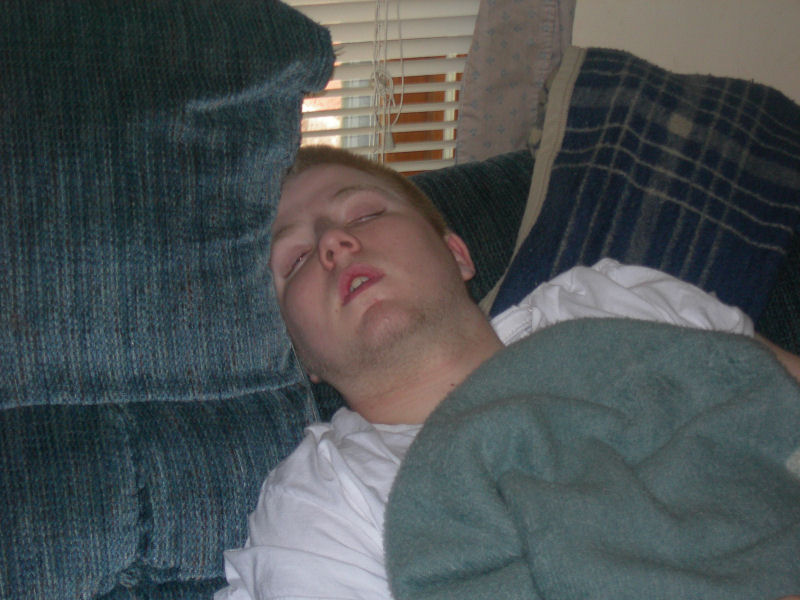 The effects of a long morning and pain meds.
The pictures at home were taken at 1:00 P.M.. Surgery finished at about 9:30 A.M. ......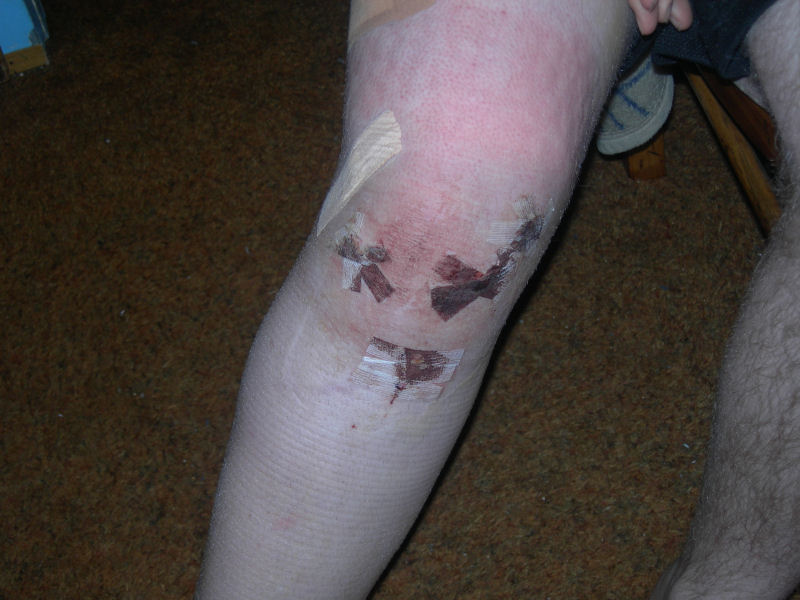 Six days Later. Note the difference between his legs....
10 Days later... Looking better..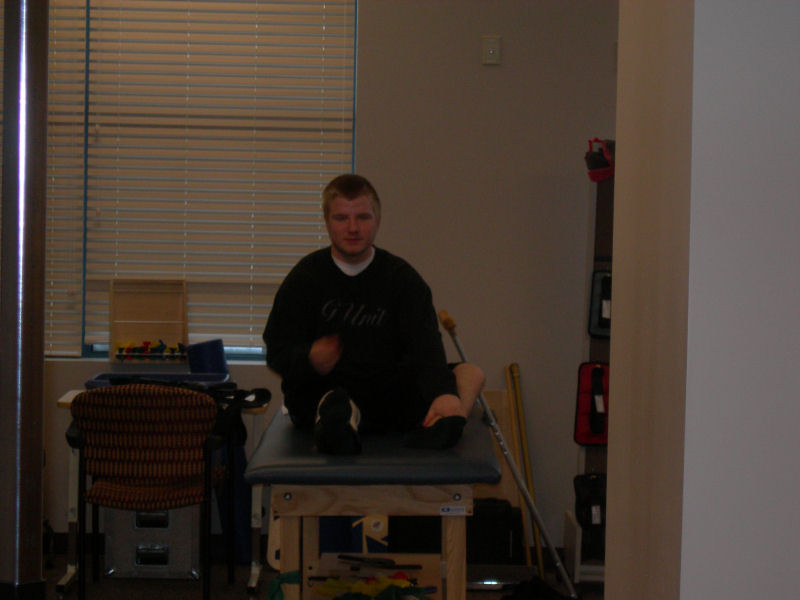 Geoffrey getting ready to start his physical therapy appointment.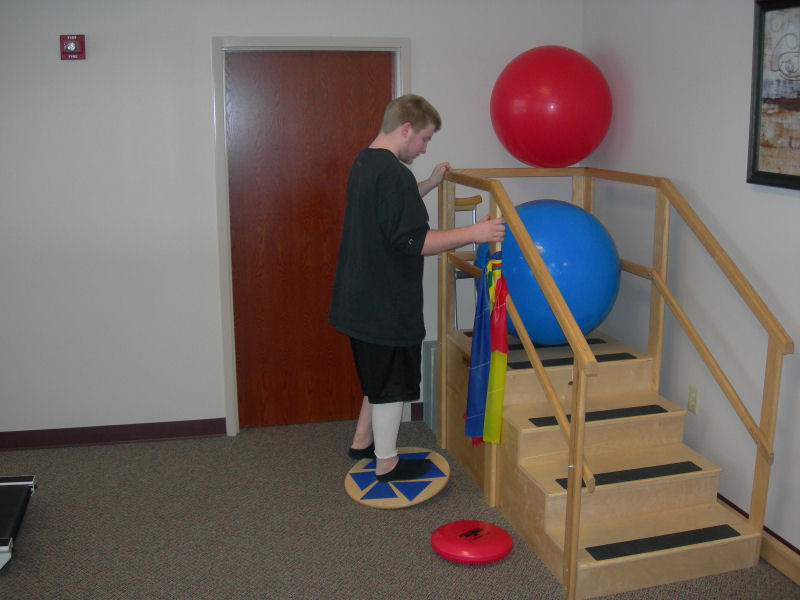 More PT. Work those muscles.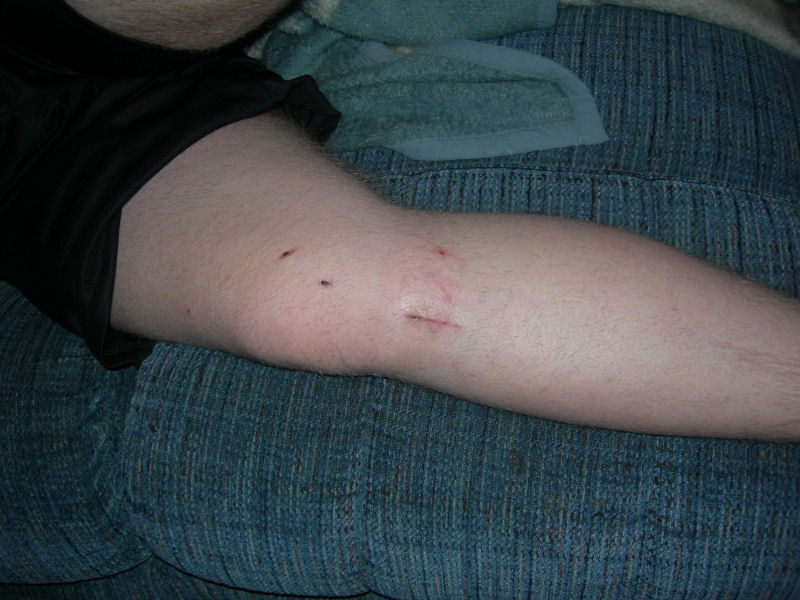 Almost three weeks after....